PS:Restaurant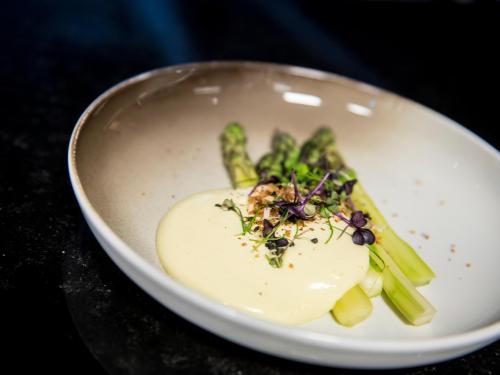 At the hotel, you will find an interesting restaurant where we are true to the Norwegian Kitchen. We will always strive to deliver homemade food made from fresh ingredients. We want to give "your mothers homemade meatballs" a real challenge. Our kitchen staff love their work, it is an inclusive work environment and full of ambition. Our apprentices and candidates will do everything in their power to create a great dining experience for you. Our head chef Richard Trælnes ensures that the training is both relevant and exciting, and everything that is served from the kitchen is of top quality.
By making customer service and food quality our top priority we demonstrate to our customers that they are all VIPs. We want to create a calm and comfortable atmosphere, where our guests can enjoy the finest dishes coming from our kitchen. At the same time, you will have the chance to see people at work preparing meals in the open kitchen to satisfy your senses.
PS:hotell is the closest neighbour to Mathallen Oslo. It gives us a great deal of inspiration to be situated in Oslo's most exciting food street. It also gives us the freedom to create tasteful and exciting dishes for both lunch and dinner.'
Hendrix Ibsen Café @ PS Hotell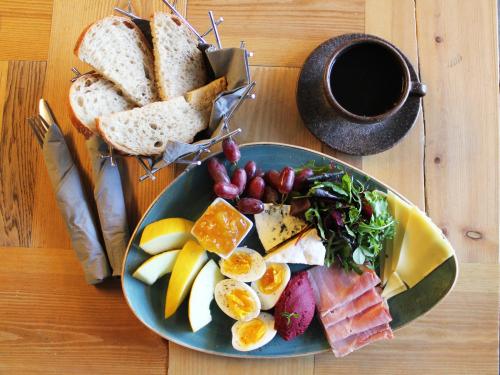 Hendrix Ibsen reopened inside PS:hotell April 5th. We have been planning this move for some time now, and we believe it is a great move for both our beloved Hendrix Ibsen guests and the wonderful PS:hotell guests. Our goal is to merge two cool places to create one unique, a one of a kind project. We always wanted to introduce more food at Hendrix Ibsen, but being coffee people, we never felt we were up to the challenge of adding a restaurant kitchen to our concept. The kitchen at PS:hotell will supply us with a much better food offering than we could have dreamed of. We are delighted to continue our journey inside of PS:hotell, and we promise you, it's going to be a belter!
Lunch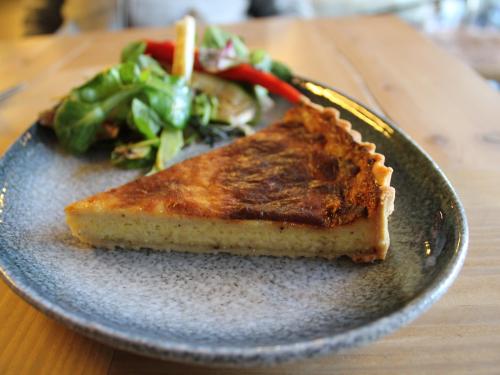 Every weekday between 11:30 and 13:30 our lunch buffet open. We serve salads, ham, cheese, bread from our local bakery
Handwerk
and always todays hot dish. The menu for the following week will be presented on our Facebook site every Friday. Every weekday at 11:30 there are between 60 to 80 hungry people standing in line outside the door waiting to enter to have their lunch. Since we are so lucky to be situated in the nicest neighborhood of Oslo, where all our neighbours want to participate socially, they use our restaurant as their lunch canteen. We try to be faithful to our concept of having homemade Norwegian quality food in all our meals. In addition to our regular lunch guests we have daily conference guests that have their lunch in our restaurant. We serve healthy homemade Norwegian food that gives our conference guests that extra energy to continue their meetings.
Catering
Because we have so many apprentices we are also able to provide the catering for your private parties. With advance notice we will also arrange for one of our brilliant apprentices to deliver the food. We will also always take this opportunity to ask you if we could present the hotel and its concept to your company. We would like to tell you the fantastic story that we represent. Our catering is graded into three different menus, depending on how much food you wish to order. Again you will find our tapas menu includes tasteful, homemade, Norwegian dishes made from scratch.
Parties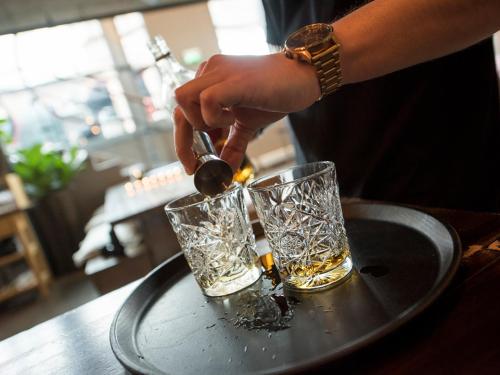 Our restaurant seats 60 people, probably you can seat a few more if you love each other enough. We make food for all occasions, your wedding dinner, your birthday, your child's confirmation or just a party of friends. Combined with our cozy outdoor area where we play music and create a relaxed atmosphere, we can guarantee you that this will be a party to remember. On request to our
restaurant
we will send you a menu suggestion, and if you would like us to we will also suggest wines that compliment the dinner perfectly.